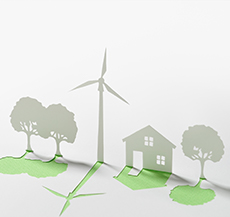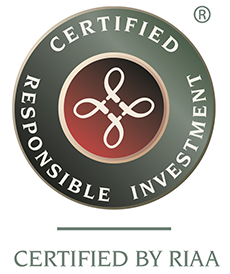 VanEck MSCI International Sustainable Equity ETF ESGI
Fund description: ESGI gives investors exposure to a diversified portfolio of sustainable international companies listed on exchanges in developed markets around the world (ex Australia). ESGI aims to provide investment returns before fees and other costs which track the performance of the Index.
Index description: The MSCI World ex Australia ex Fossil Fuel Select SRI and Low Carbon Capped Index aims to represent the performance of a diversified portfolio of international companies that have high Environmental, Social and Governance (ESG) performance by:
Excluding companies that own any fossil fuel reserves or derive revenue from mining thermal coal or from oil and gas related activities;
Excluding companies whose business activities are not socially responsible investments (SRI);
Targeting ESG leaders in each sector; and
Excluding high carbon emitters.
Management style: Replication


Country of domicile: Australia
as at 25-May-22
Exchange

ASX

ASX code

ESGI

Bloomberg index code

NA716517

Index provider

MSCI Inc.

NAV1

$26.97

Units outstanding1

4,404,118

Net assets1

$118.8M

Number of holdings1

146

Inception date2

06-Mar-18

ASX commencement

08-Mar-18
1As of the close of the previous trading day.
2The date the ETF was seeded prior to quotation on ASX.

The NAV is generally calculated daily after all markets are closed for that day based on the closing price of the securities on the relevant foreign stock exchange. The NAV is then converted to AUD based on the relevant London WM Reuters 4pm exchange rate. This means, due to Australia's time zone, that the NAV will generally not be updated until around 1pm next business day.
as at 25-May-22
Dividend frequency

1 each year

Management costs p.a.

0.55%
The Certification Symbol signifies that a product or service offers an investment style that takes into account environmental, social, governance or ethical considerations. The Symbol also signifies that VanEck MSCI International Sustainable Equity ETF (ESGI) adheres to the strict operational and disclosure practices required under the Responsible Investment Certification Program for the category of Product Provider. The Certification Symbol is a Registered Trade Mark of the Responsible Investment Association Australasia (RIAA). Detailed information about RIAA, the Symbol and ESGI's methodology, performance and stock holdings can be found at www.responsiblereturns.com.au, together with details about other responsible investment products certified by RIAA.

The Responsible Investment Certification Program does not constitute financial product advice. Neither the Certification Symbol nor RIAA recommends to any person that any financial product is a suitable investment or that returns are guaranteed. Appropriate professional advice should be sought prior to making an investment decision. RIAA does not hold an Australian Financial Services Licence.
Fundamentals
as at 30-Apr-22
Weighted avg. market cap
(AUD)

$103.1B

Price/earnings ratio
(last 12 months)*

14.8

Price/book ratio
(last 12 months)*

2.3
*A weighted harmonic average is used to calculate this metric. Price/Book Ratio is the price of a security divided by the book value per share of the security. Price/Earnings Ratio is the price of a security divided by the last twelve months earnings per share of the security.
Market capitalisation (%)

as at 30-Apr-22
Capitalisation ranges

Weightings (%)

Large (>$5.0B)

99.00

Mid ($1.0 - $5.0B)

0.47

Small (<$1.0B)

0.00
This breakdown represents what percentage of the Fund's assets represent large/mid/small-sized companies. The market capitalisation of an individual, publicly traded company is calculated by multiplying the company's security price by the total number of its shares outstanding.
3-year risk measures

as at 30-Apr-22
Beta vs. MSCI World ex
Australia

0.82

Correlation vs. MSCI World
ex Australia

0.93

Volatility (standard deviation)

10.53

Sharpe ratio

0.68
Source: VanEck, FactSet.
Beta is a measure of sensitivity to market movements. Correlation measures the extent of linear association between the Fund performance and the index performance. Volatility is the annualised standard deviation of the Fund's monthly returns. Sharpe ratio measures risk-adjusted return, and represents the Fund's return less the risk free rate divided by the standard deviation.
Country weightings (%)
as at 30-Apr-22
Country

Weightings (%)

United States

35.7

Japan

12.8

France

7.4

Denmark

7.3

United Kingdom

7.2

Germany

6.2

Canada

5.2

Switzerland

5.1

Spain

2.0

Sweden

1.7

Netherlands

1.5

Italy

1.0

Finland

1.0

Singapore

1.0

Norway

0.9

Ireland

0.9

Belgium

0.7

New Zealand

0.5

China

0.5

Israel

0.5

Austria

0.3

Chile

0.2

Other/Cash

0.3

Total

99.9
Portfolio composition (%)

as at 24-May-22
Asset classes

% of Fund net assets

Stocks

99.82

Bonds

0.00

Other

0.12

Cash

0.05

Total

99.99
Sector weightings (%)
as at 30-Apr-22
Sector

Weightings (%)

Financials

27.7

Health Care

24.1

Consumer Discretionary

14.1

Communication Services

12.4

Industrials

11.8

Information Technology

3.7

Materials

2.7

Real Estate

2.1

Utilities

0.8

Consumer Staples

0.4

Other/Cash

0.3

Total

100.1