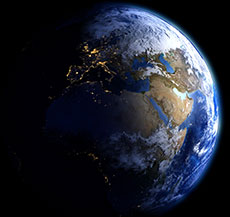 VanEck Vectors MSCI World ex Australia Quality ETF QUAL
Fund description: VanEck Vectors MSCI World ex Australia Quality ETF (QUAL) invests in a diversified portfolio of quality international companies listed on exchanges in developed markets around the world (ex Australia).  The ETF seeks to track the performance of the MSCI World ex Australia Quality Index (M4CXMVIA) with net dividends reinvested, in Australian dollars, before taking into account fees, expenses and tax.
Index description: M4CXMVIA aims to capture the performance of quality stocks selected from the Parent Index, MSCI World ex Australia, by identifying companies with high quality scores based on three key fundamental factors: high return on equity; stable year-on-year earnings growth; and low financial leverage.
Management style: Replication
as at 21-Jun-19
Exchange

ASX

ASX code

QUAL

Bloomberg index code

M4CXMVIA

Index provider

MSCI Inc.

NAV1

$27.71

Units outstanding1

21,763,749

Net assets1

$603.0M

Number of holdings1

300

Inception date2

29-Oct-14

ASX commencement

31-Oct-14
1As of the close of the previous trading day.
2The date the ETF was seeded prior to quotation on ASX.
as at 21-Jun-19
Dividend frequency

1 each year

Management costs p.a.

0.40%
The NAV is generally calculated daily after all markets are closed for that day based on the closing price of the securities on the relevant foreign stock exchange. The NAV is then converted to AUD based on the relevant London WM Reuters 4pm exchange rate. This means, due to Australia's time zone, that the NAV will generally not be updated until around 3pm next business day.
Key points
Underlying Index
MSCI World ex Australia Quality Index
Overview
The Index is based on a traditional market capitalisation-weighted parent index, the MSCI World ex Australia Index (the 'Parent Index'), which includes large- and mid-capitalisation stocks. The Index aims to capture the performance of quality growth stocks selected from the Parent Index. The Index reweighs the selected quality growth stocks from the Parent Index to emphasise stocks with the highest quality scores. The components, sectors and countries represented in the Index will change over time.
Index calculation methodology
A four step process is followed to determine the Index constituents:

1. The eligible universe of securities is defined as the securities in the Parent Index.

2. A quality score is calculated for each security in the universe based on the following fundamental variables:
(a) return on equity;
(b) earnings variability; and
(c) debt to equity ratio.
If all three variables are available, a quality score for each security is calculated based on the average scores for the three variables. If (a) is positive and (b) or (c) is unavailable, the quality score is calculated based on the 2 available variables. If (a) is positive but both (b) and (c) are unavailable, the security is ineligible for inclusion.

3. The securities are ranked by quality score and a fixed number required to cover 30% of the Market Capitalisation of the Parent Index rounded up to the nearest 25 are selected, with the aim of attaining a high exposure to the quality factor, while maintaining sufficient Market Capitalisation and number of securities coverage. Individual issuer weight is capped at 5%.

4. Securities eligible for inclusion are weighted as follows:
Quality weight = Quality score x Market Capitalisation weight in the Parent Index

Rebalances
The Index is rebalanced on a semi-annual basis, usually as of the close of the last business day of May and November. The quality scores are recalculated at the end of April and October and used for May and November rebalances respectively. The updated Index is generally announced nine business days before the effective date.

Index provider
MSCI Inc. MSCI is not a related entity of VanEck Investments Limited.
QHAL is indexed to a MSCI index. QHAL is not sponsored, endorsed, or promoted by MSCI, and MSCI bears no liability with respect to QHAL or the MSCI Index. The PDS contains a more detailed description of the limited relationship MSCI has with VanEck and QHAL.
Index profile
Bloomberg index code

M4CXMVIA

Base date

30-Nov-94

Rebalance frequency

Semi-annual
Top ten index constituents (%)
as at 31-May-19
Constituent name

TIcker

Weightings (%)
MICROSOFT CORP

MSFT US

5.02
APPLE INC

AAPL US

4.82
FACEBOOK INC-A

FB US

3.64
JOHNSON & JOHNSON

JNJ US

3.00
VISA INC-CLASS A SHARES

V US

2.73
ALPHABET INC-CL C

GOOG US

2.49
MASTERCARD INC-CLASS A

MA US

2.41
ALPHABET INC-CL A

GOOGL US

2.38
NESTLE SA-REG

NESN VX

2.13
CISCO SYSTEMS INC

CSCO US

2.08
Top ten total (%)

30.70
These are not recommendations to buy or to sell any security. Securities and holdings may vary.
Index country weightings (%)
as of 31-May-19
Country

Weightings (%)

UNITED STATES

74.9

UNITED KINGDOM

6.1

SWITZERLAND

5.4

JAPAN

2.8

FRANCE

2.1

DENMARK

1.7

NETHERLANDS

1.6

GERMANY

1.4

CANADA

1.0

HONG KONG

0.6

SWEDEN

0.6

SPAIN

0.6

FINLAND

0.5

ITALY

0.3

SINGAPORE

0.1

ISRAEL

0.1

NEW ZEALAND

0.1

BELGIUM

0.0

PORTUGAL

0.0

OTHERS

0.0

Total

99.9
Index sector weightings (%)
as at 31-May-19
Sector

Weightings (%)

Pharmaceuticals

10.6

Software

9.6

IT Services

9.5

Interactive Media & Services

8.5

Semiconductors & Semiconductor Equipment

6.0

Computers & Peripherals

5.0

Textiles, Apparel & Luxury Goods

3.8

Personal Products

2.7

Beverages

2.7

Household Products

2.4

Food Products

2.3

Communications Equipment

2.3

Specialty Retail

2.2

Health Care Equipment & Supplies

2.0

Health Care Providers & Services

1.9

Industrial Conglomerates

1.8

Road & Rail

1.8

Machinery

1.8

Entertainment

1.8

Aerospace & Defense

1.7

Capital Markets

1.5

Insurance

1.5

Professional Services

1.5

Biotechnology

1.5

Tobacco

1.3

Chemicals

1.0

Food & Staples Retailing

1.0

Hotels, Restaurants & Leisure

0.9

Internet & Catalog Retail

0.8

Multiline Retail

0.7

Life Sciences Tools & Services

0.7

Electronic Equipment, Instruments & Components

0.7

Electrical Equipment

0.7

Trading Companies & Distributors

0.6

Metals & Mining

0.6

Auto Components

0.6

Household Durables

0.6

Commercial Services & Supplies

0.4

Media

0.4

Equity Real Estate Investment

0.3

Wireless Telecommunication Services

0.3

Building Products

0.3

Air Freight & Logistics

0.2

Health Care Technology

0.2

Leisure Equipment & Products

0.2

Automobiles

0.2

Containers & Packaging

0.1

Diversified Financial Services

0.1

Diversified Telecommunication Services

0.1

Real Estate Management & Development

0.1

Marine

0.1

Paper & Forest Products

0.1

Airlines

0.1

Transportation Infrastructure

0.0

OTHERS

0.0

Total

99.8
Source: MSCI. Neither MSCI nor any other party involved in or related to compiling, computing or creating the MSCI data makes any express or implied warranties or representations with respect to such data (or the results to be obtained by the use thereof), and all such parties hereby expressly disclaim all warranties of originality, accuracy, completeness, merchantability or fitness for a particular purpose with respect to any of such data. Without limiting any of the foregoing, in no event shall MSCI, any of its affiliates or any third party involved in or related to compiling, computing or creating the data have any liability for any direct, indirect, special, punitive, consequential or any other damages (including lost profits) even if notified of the possibility of such damages. No further distribution or dissemination of the MSCI data is permitted without MSCI's express written consent.