NUGGAU
VanEck Gold Bullion ETF
Please read important disclosure
Close important disclosure
false
au
en
false
false
NUGG
VanEck Gold Bullion ETF
NUGG
VanEck Gold Bullion ETF
NAV




as at 30-Nov-23

Total Net Assets

Management fee (p.a.)

Inception Date

05-Dec-22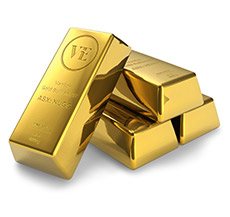 Overview
Fund Description
NUGG gives investors an investment in Australian sourced gold.
Key benefits
Australia's premium gold bullion ETF
Backed by physical Australian origin gold bullion bars. Bought and sold on the ASX. Redeemable at an Australian vault.
The lustre of the yellow metal
Gold is used as a store of value throughout the world and NUGG's gold is only sourced from Australian gold producers whose operations adhere to the LBMA Responsible Gold Guidance.
Portfolio risk management
When confidence erodes in the world's reserve currencies or when there is extreme volatility in markets, investors turn to gold and the convenience of gold ETFs.