HLTHAU
VanEck Global Healthcare Leaders ETF
Please read important disclosure
Close important disclosure
false
au
en
false
false
HLTH
VanEck Global Healthcare Leaders ETF
HLTH
VanEck Global Healthcare Leaders ETF
NAV




as at 30-Nov-23

Total Net Assets

Dividend Frequency

1 each year

Management fee (p.a.)

Number of securities

51

Inception Date

08-Sep-20
The NAV is generally calculated daily after all markets are closed for that day based on the closing price of the securities on the relevant foreign stock exchange. The NAV is then converted to AUD based on the relevant London WM Reuters 4pm exchange rate. This means, due to Australia's time zone, that the NAV will generally not be updated until around 3pm next business day.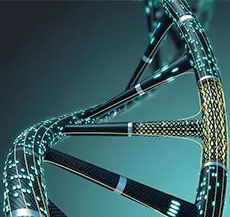 Overview
Fund Description
HLTH gives investors exposure to a diversified portfolio of the largest international companies from the global healthcare sector. HLTH aims to provide investment returns before fees and other costs which track the performance of the Index.
Key benefits
Global growth opportunity
A sector with significant growth potential due to shifting global demographics, social changes, research & development and innovation supporting increased demand in healthcare-related products and services
A portfolio of global healthcare leaders comprising the most fundamentally strong companies
Invests in 50 fundamentally sound and attractively valued companies with the best growth prospects in the healthcare sector
Targeted exposure and diversification
A portfolio which targets focused exposure to healthcare and offers true diversification by equally weighting across companies
Index Key points
Underlying Index
MarketGrader Developed Markets (ex-Australia) Health Care Index.
Overview
The Index consists of 50 fundamentally sound companies with the best growth at a reasonable price (GARP) attributes in the healthcare sector from developed markets excluding Australia.
Summary of Index methodology
The Index seeks to identify the largest companies in the health care sector with the best growth at a reasonable price (GARP) attributes, being the best drivers of long-term capital appreciation. The Index constituents are selected on the basis of the strength of their fundamentals across four factor categories: growth, value, profitability and cash flow. The 50 Index constituents are equally weighted at each semi-annual rebalance.
Rebalances
The Index is reviewed and rebalanced on a semi-annual basis, usually as of the close of the third Friday of March and September.
Index provider
MarketGrader.com Corporation ('MarketGrader'). MarketGrader is not a related body corporate of VanEck.
"MarketGrader" and "MarketGrader Developed Markets (Ex-Australia) Health Care Index" are trademarks of MarketGrader.com Corp. and have been licensed for use for certain purposes by VanEck. HLTH is based on the MarketGrader Developed Markets (ex-Australia) Health Care Index, but is not sponsored, endorsed, sold or promoted by MarketGrader, and MarketGrader makes no representation regarding the advisability of investing in HLTH.