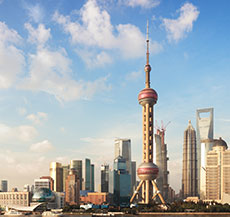 VanEck FTSE China A50 ETF CETF
Fund description: CETF gives investors exposure to a diversified portfolio comprising the 50 largest companies in the mainland Chinese market. CETF aims to provide investment returns before fees and other costs which track the performance of the Index.
Index description: The FTSE China A50 Index is a market capitalisation weighted index designed to represent the performance of the 50 largest companies by full market capitalisation, in the mainland Chinese market.


Country of domicile: Australia
as at 25-May-22
Exchange

ASX

ASX code

CETF

Bloomberg index code

XINA50AN

Index provider

FTSE

NAV1

$55.04

Units outstanding1

311,501

Net assets1

$17.1M

Number of holdings1

50

ASX commencement2

09-Oct-19
1As of the close of the previous trading day.
2From 26-Jun-15 to 7-Oct-19 the fund was offered via a Chess Depositary Interest.
as at 25-May-22
Dividend frequency

1 each year

Management costs p.a.

0.60%
The NAV is generally calculated daily after all markets are closed for that day based on the closing price of the securities on the relevant foreign stock exchange. The NAV is then converted to AUD based on the relevant London WM Reuters 4pm exchange rate. This means, due to Australia's time zone, that the NAV will generally not be updated until around 1pm next business day.
Key points
Underlying Index: FTSE China A50 Index
The Index comprises:
A diversified group of the 50 largest companies by full market capitalisation, in the mainland Chinese market.
Companies eligible for inclusion in Index:
The eligible universe of securities is the FTSE Global China A All Cap Free Index.
A liquidity screen is conducted semi-annually in March and September based on each security's monthly median daily trading.
Securities with a Free-float Market Capitalisation of 5% or below are not eligible for inclusion in the Index.
A securities' weight in the Index will be reduced as it approaches the maximum foreign ownership limit.
The 50 largest companies by full Market Capitalisation of the FTSE China A All Cap Free Index are selected to form the FTSE China A50 Index.
Further information about the Index and FTSE is available at www.ftserussell.com.
Index provider:
FTSE International Limited (FTSE), a member of the London Stock Exchange. FTSE is not a related body corporate of VanEck Investments Limited.

The VanEck FTSE China A50 ETF (the Fund) is not in any way sponsored, endorsed, sold or promoted by FTSE International Limited or the London Stock Exchange Group companies (LSEG) (together the Licensor Parties) and none of the Licensor Parties make any claim, prediction, warranty or representation whatsoever, expressly or impliedly, either as to (i) the results to be obtained from the use of the FTSE China A50 Index (the Index) upon which the Fund is based, (ii) the figure at which the Index is said to stand at any particular time on any particular day or otherwise, or (iii) the suitability of the Index for the purpose to which it is being put in connection with the Fund. None of the Licensor Parties have provided or will provide any financial or investment advice or recommendation in relation to the Index to VanEck or to its clients. The Index is calculated by FTSE or its agent. None of the Licensor Parties shall be (a) liable (whether in negligence or otherwise) to any person for any error in the Index or (b) under any obligation to advise any person of any error therein. All rights in the Index vest in FTSE. "FTSE®" is a trademark of LSEG and is used by FTSE under license.
Index profile
Bloomberg index code

XINA50AN

Base date

08-Apr-05

Rebalance frequency

Semi-Annually
Top ten index constituents (%)
as at 30-Apr-22
Constituent name

Ticker

Weightings (%)
KWEICHOW MOUTAI CO LTD-A

600519 CH

14.76
CONTEMPORARY AMPEREX TECHN-A

300750 CH

5.78
CHINA MERCHANTS BANK-A

600036 CH

5.23
WULIANGYE YIBIN CO LTD-A

000858 CH

4.12
CHINA YANGTZE POWER CO LTD-A

600900 CH

3.35
PING AN INSURANCE GROUP CO-A

601318 CH

3.03
INDUSTRIAL BANK CO LTD -A

601166 CH

2.80
BYD CO LTD -A

002594 CH

2.69
SHENZHEN MINDRAY BIO-MEDIC-A

300760 CH

2.48
IND & COMM BK OF CHINA-A

601398 CH

2.35
Top ten total (%)

46.59
These are not recommendations to buy or to sell any security. Securities and holdings may vary.
Index country weightings (%)
as of 30-Apr-22
Country

Weightings (%)

China

100.0

Total

100.0
Index sector weightings (%)
as at 30-Apr-22
Sector

Weightings (%)

Consumer Staples

30.5

Financials

27.6

Industrials

10.9

Consumer Discretionary

8.5

Health Care

7.5

Information Technology

4.3

Utilities

3.4

Energy

3.2

Materials

3.0

Real Estate

1.2

Total

100.1