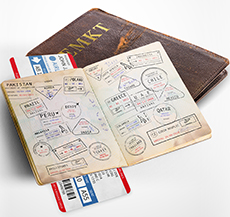 VanEck MSCI Multifactor Emerging Markets Equity ETF EMKT
Fund description: EMKT invests in a diversified portfolio of emerging markets listed securities with the aim of providing investment returns, before fees and other costs, which track the performance of the Index.
Index description: The MSCI Emerging Markets Diversified Multiple-Factor Index is based on MSCI Emerging Markets Index, its parent index, which includes large and mid-cap stocks across emerging markets countries. The Index aims to maximise exposure to four factors - Value, Momentum, Low Size and Quality - while maintaining a risk profile similar to that of the parent index.
Management style: Replication

Country of domicile: Australia
as at 05-Jul-22
Exchange

ASX

ASX code

EMKT

Bloomberg index code

NA749434

Index provider

MSCI Inc.

NAV1

$18.90

Units outstanding1

2,401,718

Net assets1

$45.4M

Number of holdings1

231

Inception date2

10-Apr-18

ASX commencement

12-Apr-18
1As of the close of the previous trading day.
2The date the ETF was seeded prior to quotation on ASX.
as at 05-Jul-22
Dividend frequency

1 each year

Management costs p.a.

0.69%
The NAV is generally calculated daily after all markets are closed for that day based on the closing price of the securities on the relevant foreign stock exchange. The NAV is then converted to AUD based on the relevant London WM Reuters 4pm exchange rate. This means, due to Australia's time zone, that the NAV will generally not be updated until around 1pm next business day.
Dividend Yield

as at 30/04/22
Dividend Frequency

1 each year

12 Mth Distribution Yield* (%)

1.57%

12 Mth Gross Distribution Yield** (%)

2.10%

Franking Level

0.00%
*As at
_
**As at
_
. Yield figures are calculated by summing the prior 12 month net and gross fund per unit distributions divided by the fund closing NAV per unit. Total franking level over the last 12 months. Past performance is not an indicator of future performance.
Dividend history
Dividend
Period
Ending
Payment Date
Cash Dividend
(cents per unit, AUD)
Part subject to
interest
withholding tax
(cents per unit, AUD)
Part subject to
dividend
withholding tax
(cents per unit, AUD)
Part subject to
fund payment
withholding tax
(cents per unit, AUD)
Income year
to which the
dividend relates
30-Jun-21
23-Jul-21
37.000000
0.000000
0.000000
0.000000
2021
30-Jun-20
24-Jul-20
48.000000
0.000000
0.000000
1.225200
2020
30-Jun-19
22-Jul-19
29.000000
0.000000
0.000000
1.680300
2019
30-Jun-18
24-Jul-18
9.000000
0.000000
0.000000
2.806200
2018
Dividend figures in the table above represent past dividends declared and paid by the above fund. There is no guarantee that a dividend will be declared, or that if declared, the amount of any dividend would remain constant or increase over time. Tax consequences of dividends may vary between investors as taxpayers. See the PDS for more details.