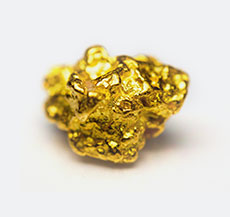 VanEck Gold Miners ETF GDX
Fund description: GDX gives investors exposure to a diversified portfolio of companies involved in the gold mining industry. GDX aims to provide investment returns before fees and other costs which track the performance of the Index.
Index description: The NYSE Arca Gold Miners Index (AUD) is a modified market capitalisation-weighted index and provides exposure to publicly traded companies worldwide involved primarily in gold mining, representing a diversified blend of small-, mid- and large-capitalisation stocks.
Management style: Replication


Country of domicile: Australia
as at 04-Jul-22
Exchange

ASX

ASX code

GDX

Bloomberg index code

GDMAUDNR

Index provider

ICE Data Indices, LLC

NAV1

$41.10

Units outstanding1

10,337,907

Net assets1

$424.9M

Number of holdings

54

ASX commencement2

26-Jun-15
1As of the close of the previous trading day.
2From 26-Jun-15 to 7-Oct-19 the fund was offered via a Chess Depositary Interest.
as at 04-Jul-22
Dividend frequency

1 each year

Management costs p.a.

0.53%
The NAV is generally calculated daily after all markets are closed for that day based on the closing price of the securities on the relevant foreign stock exchange. The NAV is then converted to AUD based on the relevant London WM Reuters 4pm exchange rate. This means, due to Australia's time zone, that the NAV will generally not be updated until around 1pm next business day.
Key points
Underlying Index: NYSE Arca Gold Miners Index (AUD)
The Index comprises:
Publicly traded companies involved in the gold mining industry.
Companies eligible for inclusion in Index:
Listed on a recognised exchange
Market capitalisation greater than $750 million
Average daily volume of at least 50,000 shares
Average daily value traded of at least $1 million
Index provider:
ICE Data Indices, LLC. The Index provider is not a related body corporate of VanEck Investments Limited.
Index profile
Bloomberg index code

GDMAUDNR

Base date

01-Oct-04

Rebalance frequency

Quarterly
Top ten index constituents (%)
as at 31-May-22
Constituent name

Ticker

Weightings (%)
NEWMONT MINING CORP

NEM US

15.90
BARRICK GOLD CORP

GOLD US

10.78
FRANCO-NEVADA CORP

FNV US

8.03
AGNICO-EAGLE MINES LTD

AEM US

7.12
WHEATON PRECIOUS METALS CORP

WPM US

5.50
NEWCREST MINING LTD

NCM AU

4.97
ZIJIN MINING GROUP CO LTD-H

2899 HK

3.12
GOLD FIELDS LTD-SPONS ADR

GFI US

3.05
NORTHERN STAR RESOURCES LTD

NST AU

2.99
ROYAL GOLD INC

RGLD US

2.97
Top ten total (%)

64.43
These are not recommendations to buy or to sell any security. Securities and holdings may vary.
Index country weightings (%)
as of 31-May-22
Country

Weightings (%)

Canada

50.9

United States

20.4

Australia

14.1

South Africa

7.0

China

4.0

Burkina Faso

2.3

Peru

0.9

Egypt

0.5

Total

100.1
Index sector weightings (%)
as at 31-May-22
Sector

Weightings (%)

Materials

100.0

Total

100.0
NYSE Arca Gold Miners Index® ('GDMNTR'), a trademark of NYSE Group Inc. or its affiliates ('NYSE'), is licensed for use by VanEck in connection with GDX. GDX is not sponsored, endorsed, sold or promoted by NYSE and NYSE makes no representation as to the accuracy and/or completeness of GDMNTR or results to be obtained by any person from using GDMNTR in connection with trading GDX.