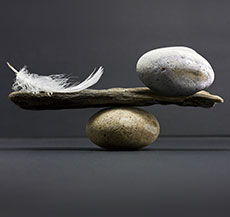 VanEck Vectors Australian Equal Weight ETF MVW
Fund description: MVW gives investors exposure to a diversified portfolio of ASX-listed securities. MVW aims to provide investment returns before fees and other costs which track the performance of the Index.
Index description: The MVIS Australia Equal Weight Index is a pure-play rules-based index that combines benchmark with blue-chip characteristics by tracking the performance of the largest and most liquid ASX-listed companies across all sectors, including offshore companies which generate at least 50% of their revenues or assets from the Australian market. Companies in the Index are weighted equally.
Management style: Replication


Country of domicile: Australia
as at 19-Apr-21
Exchange

ASX

ASX code

MVW

Bloomberg index code

MVMVWTRG

Index provider

MV Index Solutions

NAV1

$32.10

Units outstanding1

47,767,579

Net assets1

$1.5B

Number of holdings1

102

Inception date2

04-Mar-14

ASX commencement

06-Mar-14
1As of the close of the previous trading day.
2The date the ETF was seeded prior to quotation on ASX.
as at 19-Apr-21
Dividend frequency

2 each year

Management costs p.a.

0.35%
Key points
Underlying index:
MVIS Australia Equal Weight Index (MVMVWTRG)
The Index comprises:
MVMVWTRG covers at least 90% of the free-float market capitalisation of the investable universe. Individual Index components are determined using a stringent rules-based methodology focusing on liquidity, with a minimum 25 holdings.  All companies are ranked by free-float market capitalisation and are equally weighted.
The investable universe includes local companies that are incorporated in Australia with an ASX listing as well as offshore companies that are incorporated outside of Australia but have an ASX listing and generate at least 50% of their revenues (or, where applicable, have at least 50% of their assets) in Australia.
Companies eligible for inclusion in Index:  
Market cap exceeding US$150 million
Three-month average-daily-trading volume of at least US$1 million 
At least 250,000 securities traded per month
Index provider:
MV Index Solutions (MVIS), a related body corporate of VanEck Investments Limited, the responsible entity and issuer of MVW. For more information about MVIS, click here.
MVMVWTRG is the exclusive property of MVIS. MVIS makes no representation regarding the advisability of investing in MVW. MVIS has contracted with Solactive AG ('Solactive') to maintain and calculate the Index. Solactive uses its best efforts to ensure that the Index is calculated correctly. Irrespective of its obligations towards MVIS, Solactive has no obligation to point out errors in the Index to third parties. The PDS contains a more detailed description of the limited relationship MVIS and Solactive have with MVW and VanEck.
Index profile
Bloomberg index code

MVMVWTRG

Launch date

29-Nov-13

Base date

31-Dec-02
Top ten index constituents (%)
as at 31-Mar-21
Constituent name

ASX code

Weightings (%)
CROWN LTD

CWN AU

1.16
SONIC HEALTHCARE LTD

SHL AU

1.12
ANSELL LTD

ANN AU

1.09
ORICA LTD

ORI AU

1.09
COMPUTERSHARE LTD

CPU AU

1.09
TELSTRA CORP LTD

TLS AU

1.09
HARVEY NORMAN HOLDINGS LTD

HVN AU

1.08
DOMINO'S PIZZA ENTERPRISES L

DMP AU

1.07
JB HI-FI LTD

JBH AU

1.06
GOODMAN GROUP

GMG AU

1.06
Top ten total (%)

10.91
These are not recommendations to buy or to sell any security. Securities and holdings may vary.
Index country weightings (%)
as of 31-Mar-21
Country

Weightings (%)

Australia

99.2

New Zealand

0.8

Total

100.0
Index sector weightings (%)
as at 31-Mar-21
Sector

Weightings (%)

Materials

18.7

Financials

17.0

Industrials

12.5

Consumer Discretionary

9.3

Real Estate

8.9

Energy

6.9

Information Technology

6.9

Communication Services

5.9

Health Care

5.3

Consumer Staples

4.7

Utilities

4.0

Total

100.1