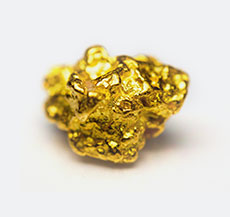 VanEck Vectors Gold Miners ETF GDX
Fund description: GDX gives investors exposure to a diversified portfolio of companies involved in the gold mining industry. GDX aims to provide investment returns before fees and other costs which track the performance of the Index.
Index description: The NYSE Arca Gold Miners Index (AUD) is a modified market capitalisation-weighted index and provides exposure to publicly traded companies worldwide involved primarily in gold mining, representing a diversified blend of small-, mid- and large-capitalisation stocks.
Management style: Replication
as at 09-Jul-20
Exchange

ASX

ASX code

GDX

Bloomberg index code

GDMAUDNR

Index provider

ICE Data Indices, LLC

NAV1

$55.72

Units outstanding1

5,983,071

Net assets1

$333.4M

Number of holdings

53

NYSE commencement

16-May-06

ASX commencement

26-Jun-15
1As of the close of the previous trading day.
as at 09-Jul-20
Distribution frequency

1 each year

Management costs p.a.

0.53%
The NAV is generally calculated daily after all markets are closed for that day based on the closing price of the securities on the relevant foreign stock exchange. The NAV is then converted to AUD based on the relevant London WM Reuters 4pm exchange rate. This means, due to Australia's time zone, that the NAV will generally not be updated until around 3pm next business day.
Fundamentals
as at 30-Jun-20
Weighted avg. market cap (US$)

$21.2B

Price/earnings ratio
(last 12 months)*

21.3

Price/book ratio
(last 12 months)*

2.4
*A weighted harmonic average is used to calculate this metric. Price/Book Ratio is the price of a security divided by the book value per share of the security. Price/Earnings Ratio is the price of a security divided by the last twelve months earnings per share of the security.
Market capitalisation (%)

as at 30-Jun-20
Capitalisation ranges

Weightings (%)

Large (>$5.0B)

79.01

Mid ($1.0 - $5.0B)

19.67

Small (<$1.0B)

1.26
This breakdown represents what percentage of the Fund's assets represent large/mid/small-sized companies. The market capitalisation of an individual, publicly traded company is calculated by multiplying the company's security price by the total number of its shares outstanding.
3-year risk measures

as at 30-Jun-20
Beta vs. MSCI World ex
Australia

0.65

Correlation vs. MSCI World
ex Australia

0.39

Volatility (standard deviation)

27.69

Sharpe ratio

0.49
Source: VanEck, FactSet.
Calculations based on US$ returns.
Beta is a measure of sensitivity to market movements. Correlation measures the extent of linear association between the Fund performance and the index performance. Volatility is the annualised standard deviation of the Fund's monthly returns. Sharpe ratio measures risk-adjusted return, and represents the Fund's return less the risk free rate divided by the standard deviation.
Country weightings (%)
as at 30-Jun-20
Country

Weightings (%)

Canada

54.4

United States

18.2

Australia

14.7

South Africa

8.3

China

1.4

Monaco

0.9

United Kingdom

0.9

Peru

0.8

Russia

0.4

Other/Cash

0.1

Total

100.1
Portfolio composition (%)

as at 09-Jul-20
Asset classes

% of Fund net assets

Stocks

99.95

Bonds

0.00

Other

0.00

Cash

0.05

Total

100.00
Sector weightings (%)
as at 30-Jun-20
Sector

Weightings (%)

Materials

99.9

Other/Cash

0.1

Total

100.0