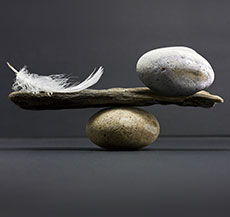 VanEck Vectors Australian Equal Weight ETF MVW
Fund description: MVW gives investors exposure to a diversified portfolio of ASX-listed securities. MVW aims to provide investment returns before fees and other costs which track the performance of the Index.
Index description: The MVIS Australia Equal Weight Index is a pure-play rules-based index that combines benchmark with blue-chip characteristics by tracking the performance of the largest and most liquid ASX-listed companies across all sectors, including offshore companies which generate at least 50% of their revenues or assets from the Australian market. Companies in the Index are weighted equally.
Management style: Replication
as at 24-Jun-19
Exchange

ASX

ASX code

MVW

Bloomberg index code

MVMVWTRG

Index provider

MV Index Solutions

NAV

$30.92

Units outstanding

28,049,749

Net assets

$867.4M

Number of holdings

86

Inception date1

04-Mar-14

ASX commencement

06-Mar-14
1The date the ETF was seeded prior to quotation on ASX.
as at 24-Jun-19
Dividend frequency

2 each year

Management costs p.a.

0.35%
Dividend history
Dividend
Period
Ending
Payment Date
Cash Dividend
(cents per unit, AUD)
Part subject to
interest
withholding tax
(cents per unit, AUD)
Part subject to
dividend
withholding tax
(cents per unit, AUD)
Part subject to
fund payment
withholding tax
(cents per unit, AUD)
Income year
to which the
dividend relates
31-Dec-18
17-Jan-19
56.000000
1.069600
3.791200
3.164000
2019
30-Jun-18
24-Jul-18
23.000000
1.048800
3.486800
4.353900
2018
31-Dec-17
23-Jan-18
54.000000
1.339439
2.477969
0.000000
2018
30-Jun-17
18-Jul-17
31.460000
0.000000
2.928926
6.330000
2017
17-Jan-17
02-Feb-17
39.790000
2.291904
2.120807
3.410000
2017
30-Jun-16
18-Jul-16
21.450000
0.025740
1.535820
0.020000
2016
11-Jan-16
28-Jan-16
27.020000
0.164822
3.650402
2.270000
2016
30-Jun-15
17-Jul-15
24.810000
0.240657
1.778877
5.900000
2015
31-Dec-14
15-Jan-15
11.720000
0.000000
2.290088
0.000000
2015
30-Sep-14
20-Oct-14
11.380000
0.000000
1.409982
0.000000
2015
30-Jun-14
18-Jul-14
11.410000
0.629832
0.799841
3.590000
2014
Dividend figures in the table above represent past dividends declared and paid by the above Fund. There is no guarantee that a dividend will be declared, or that if declared, the amount of any dividend would remain constant or increase over time. Tax consequences of dividends may vary between investors as taxpayers. See the PDS for more details.