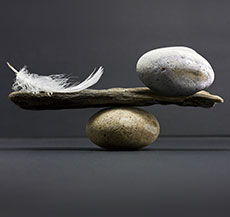 VanEck Vectors Australian Equal Weight ETF MVW
Fund description: MVW gives investors exposure to a diversified portfolio of ASX-listed securities. MVW aims to provide investment returns before fees and other costs which track the performance of the Index.
Index description: The MVIS Australia Equal Weight Index is a pure-play rules-based index that combines benchmark with blue-chip characteristics by tracking the performance of the largest and most liquid ASX-listed companies across all sectors, including offshore companies which generate at least 50% of their revenues or assets from the Australian market. Companies in the Index are weighted equally.
Management style: Replication
as at 24-Jun-19
Exchange

ASX

ASX code

MVW

Bloomberg index code

MVMVWTRG

Index provider

MV Index Solutions

NAV

$30.92

Units outstanding

28,049,749

Net assets

$867.4M

Number of holdings

86

Inception date1

04-Mar-14

ASX commencement

06-Mar-14
1The date the ETF was seeded prior to quotation on ASX.
as at 24-Jun-19
Dividend frequency

2 each year

Management costs p.a.

0.35%
Fundamentals
as at 31-May-19
Weighted avg. market cap
(AUD)

$20.6B

Price/earnings ratio
(last 12 months)*

17.3

Price/book ratio
(last 12 months)*

2.0
*A weighted harmonic average is used to calculate this metric. Price/Book Ratio is the price of a security divided by the book value per share of the security. Price/Earnings Ratio is the price of a security divided by the last twelve months earnings per share of the security.
Market capitalisation (%)

as at 31-May-19
Capitalisation ranges

Weightings (%)

Large (>$5.0B)

62.28

Mid ($1.0 - $5.0B)

37.69

Small (<$1.0B)

0.00
This breakdown represents what percentage of the Fund's assets represent large/mid/small-sized companies. The market capitalisation of an individual, publicly traded company is calculated by multiplying the company's security price by the total number of its shares outstanding.
3-year risk measures

as at 31-May-19
Beta vs. MSCI World ex
Australia

0.97

Correlation vs. MSCI World
ex Australia

0.95

Volatility (standard deviation)

9.30

Sharpe ratio

0.79
Source: VanEck, FactSet.
Beta is a measure of sensitivity to market movements. Correlation measures the extent of linear association between the Fund performance and the index performance. Volatility is the annualised standard deviation of the Fund's monthly returns. Sharpe ratio measures risk-adjusted return, and represents the Fund's return less the risk free rate divided by the standard deviation.
Country weightings (%)
as at 31-May-19
Country

Weightings (%)

AUSTRALIA

97.6

UNITED KINGDOM

1.2

NEW ZEALAND

1.2

Other/Cash

0.0

Total

100.0
Portfolio composition (%)

as at 24-Jun-19
Asset classes

% of Fund net assets

Stocks

99.97

Bonds

0.00

Other

0.00

Cash

0.03

Total

100.00
Sector weightings (%)
as at 31-May-19
Sector

Weightings (%)

Financials

20.6

Materials

18.5

Industrials

12.6

Real Estate

9.4

Energy

7.3

Consumer Discretionary

7.2

Health Care

6.0

Consumer Staples

5.9

Communication Services

4.8

Information Technology

4.4

Utilities

3.4

Other/Cash

0.0

Total

100.1