VanEck is proud to be a market leader in sustainable investing, pioneering the development of true-to-label ESG ETFs in Australia. VanEck was rated the most trusted and ethical ESG provider in 2020 by Australian financial professionals, according to the 2020 Smart Beta Survey.
Launched the first Green Bond ETF on NYSE in May 2017.
Launched ASX:ESGI – a true to label international sustainable equities ETF on ASX in March 2018.
Launched ASX:GRNV – a true to label Australian sustainable equities ETF on ASX in June 2019.
A copy of Responsible Investing Policy is here.
Signatory to Principles for Responsible Investment (PRI)
VanEck is a signatory to the United Nations-supported PRI.

The PRI are a voluntary and aspirational set of investment principles that offer a menu of possible actions for incorporating ESG issues into investment practice.

As a signatory we are committed to complying with the principles, including considering ESG issues in proxy voting and being champions in promoting acceptance and implementation of these ESG principles within the investment industry.
Member of RIAA
VanEck is a member of the Responsible Investment Association Australasia (RIAA). RIAA's Responsible Investment Certification Program is the leading initiative for distinguishing quality responsible, ethical and impact investment products and services in Australia and New Zealand. All of our ESG funds have been certified by RIAA.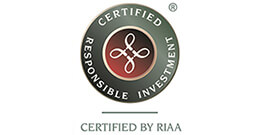 Proud partners with MSCI – the world's leading ESG research and index provider
We partnered with MSCI, a global leader in ESG research, to create our Australian equities and international equities ESG funds.
MSCI have over 40 years of experience measuring and modelling ESG performance of companies and is recognised as a 'Gold Standard data provider'. MSCI was voted 'Best Firm for SRI research' and 'Best Firm for Corporate Governance research' in 2017, 2018, 2019 and 2020.

Taking an active approach to proxy voting
Contrary to popular belief, passive ETFs which track indices do make active decisions when it comes to proxy voting elections.

Proxy votes are collective ballots cast on behalf of investors at company annual general meetings. Examples include proposed changes to share ownership, the structure of the board of directors, merger or acquisition approvals, and executive salary and benefits.

At VanEck we have chosen to use proxy agent, Glass Lewis, that votes on our behalf and who have developed a specific set of ESG proxy voting guidelines which closely align with our views and in our opinion satisfy the high standards expected of a fiduciary.

We also have the option to override the Glass Lewis recommendation should we deem their recommendation as not in the best interest of investors.

You can read more about our approach to proxy voting here and view our proxy voting reports here.

You can view our Stewardship Policy here and our latest Stewardship Report here.
The Certification Symbol signifies that a product or service offers an investment style that takes into account environmental, social, governance or ethical considerations. The Symbol also signifies that VanEck Vectors MSCI Australian Sustainable Equity ETF (GRNV) and VanEck MSCI International Sustainable Equity ETF (ESGI) adheres to the strict operational and disclosure practices required under the Responsible Investment Certification Program for the category of Product Provider. The Certification Symbol is a Registered Trade Mark of the Responsible Investment Association Australasia (RIAA). Detailed information about RIAA, the Symbol, GRNV's and ESGI's methodology, performance and stock holdings can be found at www.responsiblereturns.com.au, together with details about other responsible investment products certified by RIAA.

The Responsible Investment Certification Program does not constitute financial product advice. Neither the Certification Symbol nor RIAA recommends to any person that any financial product is a suitable investment or that returns are guaranteed. Appropriate professional advice should be sought prior to making an investment decision. RIAA does not hold an Australian Financial Services Licence.